Connecticut's Expert Divorce Lawyers & Child Custody Attorneys
Going through a divorce is at best a stressful life changing event filled with questions and concerns. At worst, it is an emotional and financial nightmare when you're dealing with important, fundamental issues like custody of your children, your marital home, and allocating bank accounts, assets and debts. You need a team of experienced divorce attorneys who can guide you through what can otherwise be overwhelming legal pressures. You need aggressive lawyers who will fight to protect your interests and your financial security while considering the best interests of your children. You need the attorneys at Melocowsky & Melocowsky.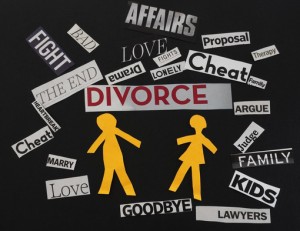 The divorce and custody lawyers at Melocowsky & Melocowsky have years of experience representing clients in divorce proceedings (dissolution of marriage proceedings), proceedings after a divorce has ended (post judgement proceedings), contempt and modification matters, and child custody proceedings.
Our attorneys represent clients in courts throughout Connecticut including Hartford, Middletown, New Britain, Tolland and Windham counties, in matters ranging from dissolutions of short term marriages with no children, to complex divorce cases involving children and millions of dollars in assets and properties.
Our skilled divorce and custody lawyers work hand in hand with our clients to negotiate the best possible results to fit their needs and have the courtroom and trial experience to protect these needs when negotiations break down. Our lawyers work with other professionals, such as accountants and child therapists, to ensure that your needs and the needs of your children are put first.
The divorce attorneys at Melocowsky & Melocowsky have a history and reputation for zealously advocating for our clients with practical negotiating, knowledge of the law, and courtroom experience. Let our team of lawyers put that history to work for you.
For a Free Initial Consultation, please call our Hartford Juvenile Lawyers at 860-633-MELO. Or contact us online today.
For more information on divorce, DCF and child custody law, click here.
For more information on divorce proceedings, click here.