Criminal Defense Lawyers and DUI Attorneys in Hartford
When someone has a problem with the law, a criminal defense attorney can provide substantial help in minimizing the damage. Not every accused criminal is acquitted, but a considerable amount of negotiating room is often available in terms of final charges and sentencing. We have been very successful in assisting persons charged with all major felonies and misdemeanors at the Federal and State Court level. The attorneys in our firm have extensive experience also with jury and bench trials and we handle appeals. We also represent minors charged with crimes in the local juvenile courts, and we handle DMV Administrative Hearings.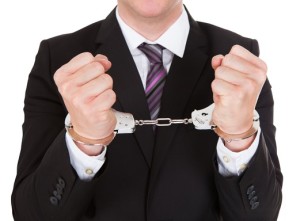 Melocowsky & Melocowsky is located in Hartford, and we are always willing to meet a client in their home or place of business or other locations when appropriate.
Call us today to schedule a consultation to discuss your available options and begin fighting for your rights.
A criminal charge refers to a number of violations in which a person has been accused of committing a crime. It can be anything from a traffic violation to an abuse case to homicide. Having a criminal charge on your record can have a lasting negative impact on your life. Without the help of a  criminal defense lawyer, you may end up having to pay exorbitant fines and fees and may even be sentenced to spend some time in prison.
With the help of our experienced defense lawyers at Melcowsky & Melocowsky in Hartford CT, you will have a team that has the knowledge and experience dealing with criminal cases. Our law firm fights for your rights tirelessly and we work to have your charges either significantly reduced or dismissed. When you work with our legal team, you can rest easy knowing that your case will end with the best possible outcome.
The criminal defense attorneys at Melocowsky & Melocowsky in Hartford CT,  know that with every criminal case, there is room for negotiation. They work diligently to uncover any information that can be used in your defense and take the time to thoroughly investigate the incident by speaking with police and any witnesses to the alleged crime.
Our firms criminal defense lawyers have been successfully representing persons charged with major felonies and misdemeanors for decades and will take on your case with tenacity and commitment. We have represented cases at the Federal and State Court levels as well as minor charges in local juvenile courts. In addition, our skilled attorneys also handle DMV Administrative Hearings.
DUI and Drug Related Criminal Charges
In addition to representing a wide array of criminal charges, our  Hartford DUI lawyers have a special focus on DUI cases. A DUI, also known as a DWI, is a charge given to motorists who are found to have surpassed the state legal limit of alcohol or drug consumption. DUI is one of the most difficult charges to overcome and can lead to penalties such as losing your driver's license, being court-ordered to install an interlock ignition device, or even being sent to prison.
Luckily, DUI charges can be beat and our relentless DUI lawyer will see to it that you walk away from your proceedings with the best possible outcome. Rest assured that our attorneys will not rest until your charges are lowered or completely dropped.
Contact us today to schedule a consultation to discuss your available options and begin fighting for your rights.