When you or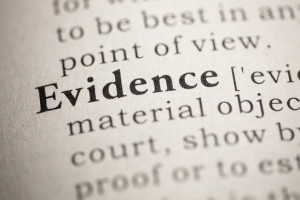 a loved one has been arrested or accused of a crime, you need a criminal attorney with experience. Facing criminal charges can be stressful and challenging. Not only is your reputation at stake, but your freedom and future rights are also on the line. A felony conviction can limit your ability to access certain government aid, federal student loans, and in some jurisdictions, a felony may even affect your right to vote. A felony on your record may also interfere with your future ability to secure a job. With so much at stake, you need a qualified criminal defense lawyer. Melocowsky & Melocowsky offers aggressive, and personalized defense for individuals facing criminal and DUI charges in Hartford, CT. You need a lawyer with trial experience who is willing to pursue a jury trial to make sure your rights are protected. Our lawyers have served as criminal defenders for years and understand the workings of the legal system from the inside out. You need a lawyer who has experience working with the prosecutors and judges involved. You need a criminal lawyer who knows the strengths and weaknesses of a criminal case. You need the attorneys at Melocowsky & Melocowsky.
Arrests and criminal cases have consequences beyond the courtroom and may involve outside agencies. The criminal attorneys at Melocowsky & Melocowsky have years of experience practicing in criminal courts throughout Connecticut, including Hartford, Middlesex, Tolland, Windham, New London, Litchfield and New Haven counties. This involves negotiating notable resolutions in a wide variety of cases. This also includes success in news worthy jury trials in complex criminal matters. Melocowsky & Melocowsky will take advantage of all criminal defense legal strategies available to either reduce your charge or get your charges dropped.  
Qualified DUI Defense in Hartford, CT  
DUI's (also called DWI's or OUI's), involve the DMV and can affect your right to operate a motor vehicle. Arrests involving children often result in DCF involvement. Cases involving sex crimes carry the potential for sex offender registration. The lawyers at Melocowsky & Melocowsky have vast experience dealing with these agencies and can answer your questions about these collateral issues. A DUI conviction can leave you with a criminal record and can even put your freedom in jeopardy. Melocowsky & Melocowsky understand DUI defense strategies and can evaluate the circumstances leading up to your arrest to ensure that police had probable cause and that your DUI stop was legal. Our lawyers will review any evidence being used against you to ensure that it was acquired legally.
The criminal lawyers at Melocowsky & Melocowsky have vast experience in all types of criminal matters and have represented thousands of clients in drug cases, domestic assault cases, sexual assault cases, robbery and larceny cases, property claims, DUI's and homicide crimes. When your freedom, future, and reputation are stake, you need Melocowsky & Melocowsky. Our Hartford criminal attorneys can assist you during police investigations prior to arrest. The police and state's attorneys have unlimited resources at their disposal. Let the aggressive attorneys at Melocowsky & Melocowsky protect your rights.
For a Free Initial Consultation, please do not hesitate to call our Hartford Criminal Lawyers at 860-633-MELO.
For more information on criminal defense law, click here.