Nothing beats autumn in New England: The crisp fall air, colorful leaves and warm apple cider provide the perfect backdrop for transitioning from summer to winter, and Connecticut natives know you're never too old to get in the spirit of Halloween.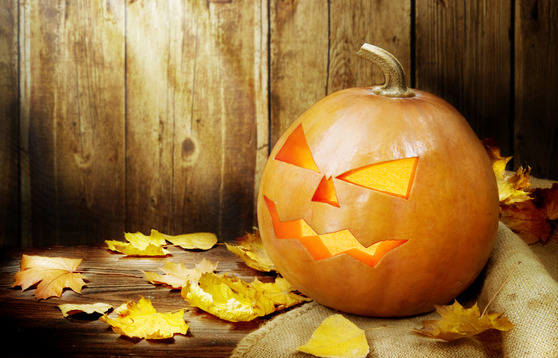 According to the National Retail Federation, more than 171 million Americans will celebrate Halloween this year, and they will spend a projected $8.4 billion doing so.
If you plan to take your kids trick-or-treating or if you intend to stop by a friend's party, there are steps you should take to prevent accidents and injuries. Unfortunately, even the safest drivers and pedestrians can fall victim to negligent motorists.
If you or your child sustains serious injuries because of someone else's reckless behavior on Halloween, contact Melocowsky & Melocowsky. Our legal team will help you claim compensation for medical bills, lost income and non-economic damages. Call 860-633-6356 to schedule a free initial consultation with a Hartford accident lawyer.
Read on to learn five tips for keeping your family and friends safe this Halloween:
Carry a flashlight.
A flashlight will serve two purposes while you are trick-or-treating: First, it will alert motorists of your presence; second, it will help you see the sidewalk in front of you and navigate around any tripping hazards or debris.
Wear a reflective costume.
Even if you are carrying a flashlight, other people in your group may not be, and if you are with kids who are running from door to door, they won't be walking alongside you for most of the night. Put on reflective gear before going out, and add reflective tape to everyone's costumes so motorists have an easier time spotting your party
If you consume alcohol, then designate a sober driver.
If you're planning on going out drinking with your friends, designate a driver before the festivities begin. According to Traffic Safety Marketing, more than half of all traffic fatalities in the United States on Halloween night in 2015 involved a drunk motorist.
Do not leave candles unattended.
There are tons of spooky decoration ideas that involve candles, but you should never leave an open flame unattended. If you like the look of candle lighting, opt for battery-powered, flameless candles instead.
Keeps pets inside.
Halloween night can be stressful for pets, especially if you live in a busy neighborhood with lots of trick-or-treaters. Keep your pets inside to ensure their safety, as well as the safety of everyone roaming the streets.
If you are planning to celebrate Halloween, these five tips will minimize your risk of injuries and will keep your family and friends safe. If the worst happens and you sustain an injury on Halloween, turn to Melocowsky & Melocowsky.
Our lawyers will handle the legal aspects of your claim so you can focus on recovering from your injuries. Call 860-633-6356 to schedule a consultation with a Hartford injury attorney.