The penalties for operating under the influence of drugs or alcohol in Connecticut are severe, especially when compared to the sentences that courts dole out in other states. A first OUI conviction in Connecticut requires the installation of an ignition interlock device and an administrative license suspension of 45 days.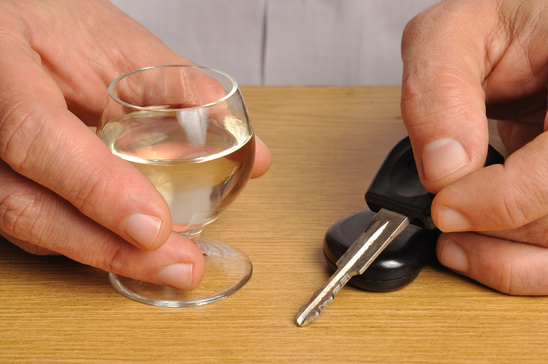 If you are facing OUI charges in Connecticut, there's a lot at stake. An OUI lawyer from Melocowsky & Melocowsky will devise a comprehensive defense that may result in lesser charges or reduced sentencing, or possibly a dismissal of your case.
To start building your defense with a Hartford criminal defense attorney, call 860-633-6356 today. You can also visit USAttorneys.com to learn more about OUI laws in Connecticut.
For First-Time Offenders
OUI is a criminal offense, and repeat violators face more severe penalties than first-time offenders; however, the penalties of a first conviction are still harsh. In most cases, the "look back" period is 10 years. That means if you have not had an OUI conviction within the past 10 years, the court considers it to be your first offense.
A first OUI conviction can come with a 45-day license suspension. According to the State of Connecticut Department of Motor Vehicles, defendants who have already served the 45-day suspension for failing or refusing a chemical test may be eligible for the reinstatement of their license immediately if there are no additional pending suspensions.
In addition, the Department of Motor Vehicles reports that all alcohol-related license suspensions require the installation of an ignition interlock device. As such, you may have to install an IID just for refusing a breath test.
For Repeat Offenders
Drivers who receive a second OUI conviction in a 10-year period face a 45-day license suspension. The judge may also impose community service, a hefty fine and/or a jail sentence.
Individuals who already have two OUI convictions on their record and receive a third will lose their license permanently.
If you are over the age of 21 and police administer a breath test at a traffic stop, you will face OUI charges if your blood alcohol content is more than 0.08. According to the Connecticut General Assembly website, commercial drivers can face OUI charges if their BAC is .04. If you are under the legal drinking age of 21, OUI charges will result if your BAC is 0.02 or higher.
If you are facing OUI charges, then there probably is a defense that applies to your case. Depending on the facts surrounding your arrest, it may be possible to reduce the charges or penalties, or get your case dismissed.
A criminal defense attorney from Melocowsky & Melocowsky will evaluate your case and explain your legal options. Our lawyers have more than 40 years of combined experience practicing law. Call 860-633-6356 to schedule an initial consultation with a Hartford OUI lawyer today.