Personal injury law is complicated, especially when it comes to medical malpractice suits. According to Forbes, medical malpractice payouts exceeded $3 billion in 2012, and USAttorneys reports that medical errors are the third leading cause of death in the United States.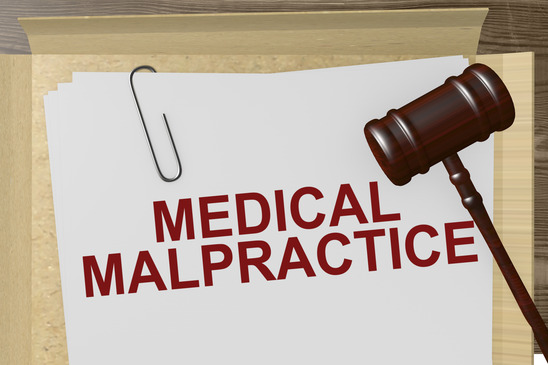 Everyone has the right to a reasonable standard of care when they undergo medical treatment. If you received substandard care from a negligent medical worker, you may be entitled to compensation for health-care bills, lost income and non-economic damages.
At Melocowsky & Melocowsky, we are committed to helping clients get back on their feet following a serious medical mistake. A Hartford accident attorney from our firm will evaluate your case to determine if you have grounds for a claim. Call 860-633-6356 today to schedule an initial consultation.
Read on to learn the answers to frequently asked questions about medical malpractice:
Can I File a Medical Malpractice Claim against Someone Who Is Not a Doctor?
In 2015, researchers at Medscape interviewed almost 4,000 primary care physicians and found that 59 percent of respondents had faced at least one malpractice suit; however, physicians are not the only caregivers who are responsible for a patient's well-being. You can file a medical malpractice claim against almost any licensed health-care professional including registered nurses, specialists, anesthesiologists, pharmacists, dentists, optometrists and physical therapists.
Can I File a Malpractice Claim for Something That Might Have Happened during a Procedure?
Undergoing any medical procedure is scary, and it can be distressing to learn that something went wrong during your procedure. If your provider caught the error before it caused any harm, though, you do not have a valid malpractice claim.
Do Most Malpractice Suits Go to Trial?
Most medical malpractice suits do not go to trial. Instead, the parties involved are typically able to negotiate a reasonable settlement.
When compared to other personal injury cases, though, medical malpractice cases tend to go to trial more frequently because health-care providers and their insurers are more inclined to settle the case in court. This might be because, according to the Bureau of Justice Statistics, plaintiffs won less than 25 percent of the medical malpractice trials in 2005.
How Much Does It Cost to Hire a Medical Malpractice Attorney?
If you sustained serious injuries during a medical procedure and you can no longer work, it is only natural to eliminate all unnecessary expenses; however, hiring a personal-injury attorney is not necessarily out of your budget. At Melocowsky & Melocowsky, we charge no fees for injury cases unless we recover compensation for you.
It is important to remember that there is a statute of limitations for filing a medical malpractice suit, so if you think you have a valid case, call an accident attorney as soon as possible. To schedule a free initial consultation with a Hartford injury lawyer, dial 860-633-6356 today.