According to the Centers for Disease Control and Prevention, there were 31 million emergency department visits related to unintentional injuries in 2011, and more than 130,000 unintentional injury deaths. Sadly, people who behave in a reckless manner aren't the only ones at risk of serious injuries.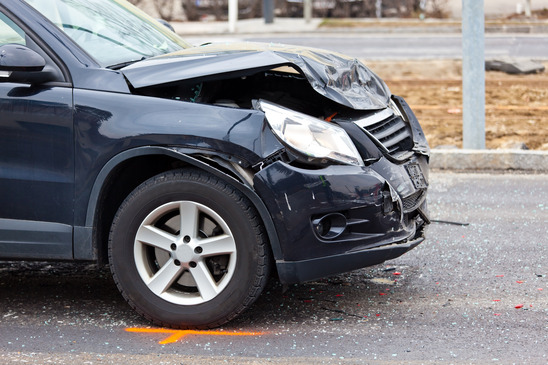 For example, individuals who drink and drive are putting both motorists and pedestrians around them at serious risk of injury and even death. Regardless of how careful you might be behind the wheel, you cannot rely on others to exercise the same caution. As USAttorneys reports, driver errors cause more accidents than mechanical issues or poor road conditions due to inclement weather.
If you sustained injuries in an accident that was not your fault, contact a personal-injury attorney from Melocowsky & Melocowsky. We will evaluate your case to determine if you have grounds for a claim.
You may be entitled to compensation for lost income, health-care bills and noneconomic damages. Call 860-633-6356 to speak with a Hartford accident lawyer.
Read on for the answers to four frequently asked questions about personal-injury claims:
How much is my personal-injury case worth?
Every case is unique, and it is impossible to estimate the value of your case without knowing the details of your claim. There are several factors that will determine the amount of compensation you receive, which include but are not limited to:
Pain and suffering;
Loss of earning capacity;
Lost wages;
Past medical bills;
And future medical bills.
How long will my personal-injury case take to finalize?
There is no blueprint for settling injury lawsuits in a certain amount of time. Simple lawsuits in which there is no dispute of liability may only take a few months to settle; however, more complicated cases that involve litigation may take several years to finalize.
How much will it cost to hire a personal-injury attorney?
At Melocowsky & Melocowsky, we know that you have enough on your mind after a serious accident. We don't want our services to add to your financial burden. That's why our clients do not have to pay any attorneys' fees unless we recover compensation in a settlement or trial verdict.
How long do I have to file a claim?
In the state of Connecticut, there is generally a two-year statute of limitations for personal-injury claims. That means you must file your claim within two years of the date of the accident. Otherwise, the court might not hear your case.
If your injuries occurred due to assault, battery or product liability, you have three years to file a claim.
If you sustained serious injuries in an accident that was not your fault, the legal team at Melocowsky & Melocowsky will help you pursue the compensation that you deserve. To schedule a free initial consultation with a Hartford personal-injury attorney, call 860-633-6356.