Divorce comes with a long list of life-changing considerations, but no matter carries more weight than child custody. Co-parenting can be incredibly challenging – especially when a marriage ends with conflict. However, it is critical that you and your ex set aside your controversies for the sake of your children.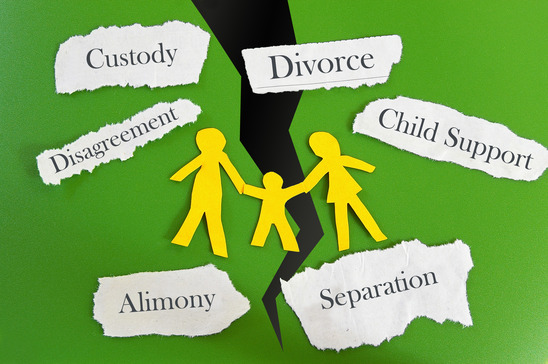 Spouses who refuse to compromise or take an emotionally charged approach to child custody often make mistakes that compromise their interests. These four errors are particularly common:
Letting emotions influence your decisions;
Not compromising with your ex;
Discussing the case with others;
And forgetting about the "child's best interests."
If you are facing divorce or a child custody dispute in Connecticut, contact Melocowsky & Melocowsky. A divorce lawyer in Hartford will represent your interests and help you avoid mistakes.
Our firm received the highest possible rating by Martindale-Hubbell. Call 860-633-6356 to schedule a free initial consultation. You can also learn more about divorce proceedings by visiting USAttorneys.com.
Until then, read on to learn four mistakes to avoid during a child custody dispute:
Letting Emotions Influence Your Decisions
Divorce is an emotional endeavor, and it can seem impossible to remain objective. However, you should never let your feelings control your decisions or actions.
If your marriage ended with conflict, it is critical that you avoid confrontation with your ex. Text messages, emails, and other communications may be admissible in court. A single misguided statement, such as threatening your ex, can influence the final custody order.
Not Compromising with Your Ex
No matter how much you resent your ex, it is important that you remain civil for your children's sake. Even amicable divorces require some degree of compromise. Your willingness to cooperate with your ex will have a direct effect on the custody order.
Discussing the Case with Other People
You should avoid discussing your case with other people. Your ex may learn details about your legal strategy or intentions regarding custody, which can backfire.
Also, do not post information about your divorce on social media. These posts may be admissible in court, and they can adversely affect your child custody arrangement.
Neglecting Your Child's Best Interests
Your child's best interests will be the most important factor when developing a custody arrangement. It is important that you set aside your personal desires and consider your kids' well-being.
As the Michigan Legislature explains, judges consider several factors when evaluating a child's best interests. Examples include:
The emotional ties between the child and each parent;
The ability and willingness of each parent to give the child guidance, affection, and love;
Each parent's history of domestic violence;
The moral fitness of each parent;
Each parent's ability to fulfill the child's special needs;
The physical and mental health of each parent;
The health and stability of each parent's home environment;
And, in certain situations, the preferences of the child.
If you are divorcing with children in Connecticut, contact Melocowsky & Melocowsky. A Hartford family attorney can handle the legal aspects of ending your marriage so you can avoid mistakes and focus on your personal well-being.
Our lawyers have been practicing law for more than 40 combined years. Call 860-633-6356 to schedule a free initial consultation.