Workers' compensation laws in Connecticut are complex, and most people do not understand the claims process until they sustain an injury. According to the Worker's Compensation Act, employers must purchase coverage through private insurance, but some sole member businesses are exempt, along with eligible corporations.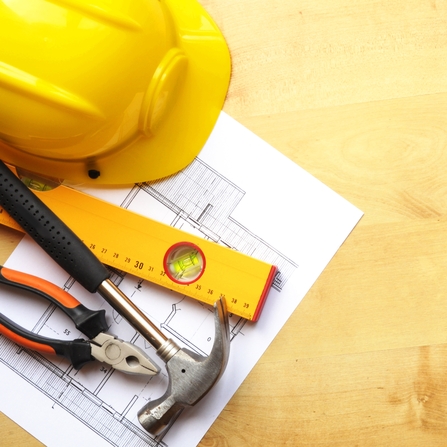 These laws can be difficult to navigate – especially if your employer is arguing that you do not deserve compensation, or the insurance company denies your claim. It is important to remember that your actions in the aftermath of a job-related injury can affect your ability to recover compensation.
Be sure to take these steps after an injury at work:
Immediately inform your employer;
See a doctor;
Get a second opinion;
And contact a personal-injury attorney.
If you were injured on the job in Connecticut, contact Melocowsky & Melocowsky. A personal-injury attorney in Hartford can evaluate the accident, gather evidence, talk to witnesses, and represent your interests.
Our firm received the highest possible rating by Martindale-Hubbell – the leading lawyer rating service in the United States. Call 860-633-6356 to schedule a free initial consultation. You can also visit http://workers-compensation.usattorneys.com/connecticut/ to learn more about workers' comp laws in Connecticut.
Here are four steps to take immediately after an on-the-job injury:
Immediately Inform Your Employer
It is important to file your claim as soon as possible, and informing your employer is the first step in this process. Your employer has to file a 30C Claim Form on your behalf and refer you to the right medical professional. The longer you wait, the more difficult it will be to tie your injury to the work-related accident.
Some injuries do not show symptoms until several days after the accident; other times, employees underestimate the severity of injuries. If you suspect an injury, notify your employer as soon as possible – even if the incident happened several days prior.
See a Doctor
You must have proof of an injury to win a worker's compensation claim. This is why a doctor's report is valuable evidence. However, any delay in seeking medical treatment will raise suspicion about the severity of your injury and its cause, so consult your physician immediately.
According to the Connecticut General Assembly, your employer must select a medical provider from a pre-approved list of doctors from the Workers' Compensation Commission. He or she must pay for this treatment on your behalf.
Get a Second Opinion
In addition to consulting your employer's selected doctor, you should see another physician for a second opinion. This is particularly true if you are unhappy with the first doctor's evaluation. A second opinion can be valuable if the original doctor misdiagnoses your injuries.
Contact a Personal-Injury Attorney
A personal-injury attorney will help you avoid mistakes during the claims process. An accident lawyer can also help you appeal the claim if it was denied. Your attorney can gather evidence, talk to witnesses, arrange an independent medical evaluation, and take other steps to strengthen your claim.
If you sustained a work-related injury, contact Melocowsky & Melocowsky. A Hartford accident lawyer will help you fight for the maximum compensation. If we do not win, then you do not pay attorneys' fees. Call 860-633-6356 to schedule a free initial consultation.