Divorce is an emotionally challenging process, so it is easy to forget the administrative tasks. In particular, many divorcees forget to update important documents, and this can lead to financial, personal and legal troubles.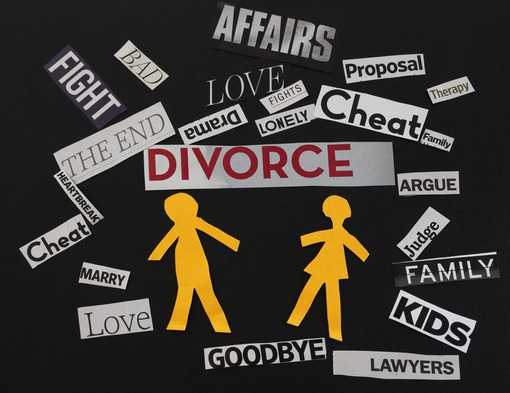 If you are in the middle of a divorce, remember to update these documents:
Driver's license;
Social Security card;
Wills and trusts;
Titles to property;
Medical treatment authorization consent forms;
Life insurance policies and retirement plans;
HIPAA authorizations;
Directives for health care and medical power of attorney;
And W-4 forms.
If you have questions about divorce laws in Connecticut, contact Melocowsky & Melocowsky. A divorce lawyer in Hartford can guide you through the process and protect your interests.
Our firm received the highest rating by Martindale-Hubbell – the leading lawyer rating service in the United States. Call 860-633-6356 to schedule a free initial consultation. You can also visit www.USAttorneys.com to learn more about family law in Connecticut.
Here are nine documents that you may have to update after your divorce:
Driver's License
Many divorcees decide to change their names. If you do this, then you have 10 days to apply for a new driver's license at the Connecticut Department of Transportation.
Social Security Card
You will also need a new Social Security card if you go through a name change. According to the Social Security Administration, both the service and the card are free.
Wills and Trusts
Many divorcees change beneficiaries on their trusts and wills. If the split changes your inheritors, then you need to update these documents. You will also have to update your marital status.
Titles to Property
If you win property in the divorce, such as a vehicle or holiday home, then it is imperative that you transfer them to your name. These deeds must show any name change, as well.
Medical Treatment Authorization Consent Forms
You must ensure that your child's medical policies authorize the right person to give consent for emergency treatment.
Life Insurance Policies and Retirement Plans
If you wish to change beneficiaries, then you have to update your retirement plans and life insurance policies
HIPAA Authorizations
If your HIPAA Authorization forms give your ex insight into your medical records, you may want to remove his or her name from them
Directives for Health Care and Medical Power of Attorney
If you are ever incapable of making life or death medical decisions for yourself, you may not want your ex to make them for you. It is crucial to remove his or her Medical Power of Attorney over you
W-4 Forms
You must change your marital status on your W-4 Form. If your divorce changes your dependents, then this form must clearly show that. The Human Resources Department at your company may be able to help you with this.
If you are facing divorce in Connecticut, contact Melocowsky & Melocowsky. A Hartford family attorney can answer your questions about asset division, custody, child support and other divorce matters. We have more than 40 years of combined experience practicing law. Call 860-633-6356 to schedule a free initial consultation.