Divorce is never easy. Even if the split is amicable, ending a marriage comes with a myriad of life-changing considerations. This is especially true for parents.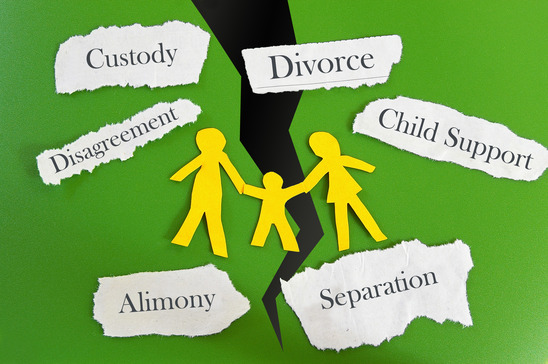 In addition to negotiating asset division, alimony and other financial matters, divorcing parents must develop a child custody arrangement that supports the children's best interests. Part of this is creating a comprehensive parenting plan that is flexible and manageable in the long-term.
Your parenting plan should be detailed – covering school demands, holidays and visitation dates, as well as drop-off times and pick-up times. A child custody lawyer can help you develop a parenting plan that works for you, your ex and your children.
A Hartford divorce attorney from Melocowsky & Melocowsky can evaluate your case and protect your personal and financial interests. Our firm received the highest rating from Martindale-Hubbell. Call 860-633-6356 to schedule a free initial consultation.
In the meantime, read on to learn three elements that should be part of your parenting plan:
Residence
According to the Connecticut Judicial Branch, "shared physical custody" refers to an arrangement wherein both parents exercise physical control and care of their children for periods in excess of the typical visitation schedule. If you and your spouse intend to share physical custody, then you both must have healthy home environments. This is essential for the children's best interests.
The courts may not be willing to award shared physical custody if one parent has a history of drug use, physical abuse or domestic violence. However, each case is unique. If both you and your ex can provide a healthy home environment for the children, then your parenting plan should explain:
If your children will rotate homes on a monthly or weekly basis;
If your children's main residence will be your home, your spouse's home or both;
Any routine changes that apply to weekends;
And where your children will spend the majority of their time.
Holidays
When you and your ex discuss the parenting arrangement, be sure to reference your children's school calendars. Your parenting plan should factor in school holidays and other celebrations.
Some parents identify the holidays that are most important to them and host the children on those dates. Other parents alternate holidays each year.
Flexibility is an essential component in every parenting plan. Be willing to compromise with your ex, and update the holiday schedule as your child grows.
Visitation
In most cases, it is best for both parents to be part of children's lives. A detailed time-sharing plan will allow each parent to play an active role, give your children stability, and prevent conflict between you and your ex.
Many parenting plans give the non-custodial spouse approximately 20 percent of the parental time. However, balancing parental time often has positive effects on children.
If you have questions about child custody, alimony, asset division or other divorce matters, contact Melocowsky & Melocowsky. A Connecticut divorce attorney can demystify the legalities of divorce and represent your interests. Schedule a free initial consultation today by calling 860-633-6356.